Universal Resort Florida announced, shortly after the opening of Volcano Bay, that they are building a fourth theme park called Epic Universe. Unlike water park Volcano Bay, Epic Universe will be like Universal Studios and Islands of Adventure. This is what we know so far about the exciting new park.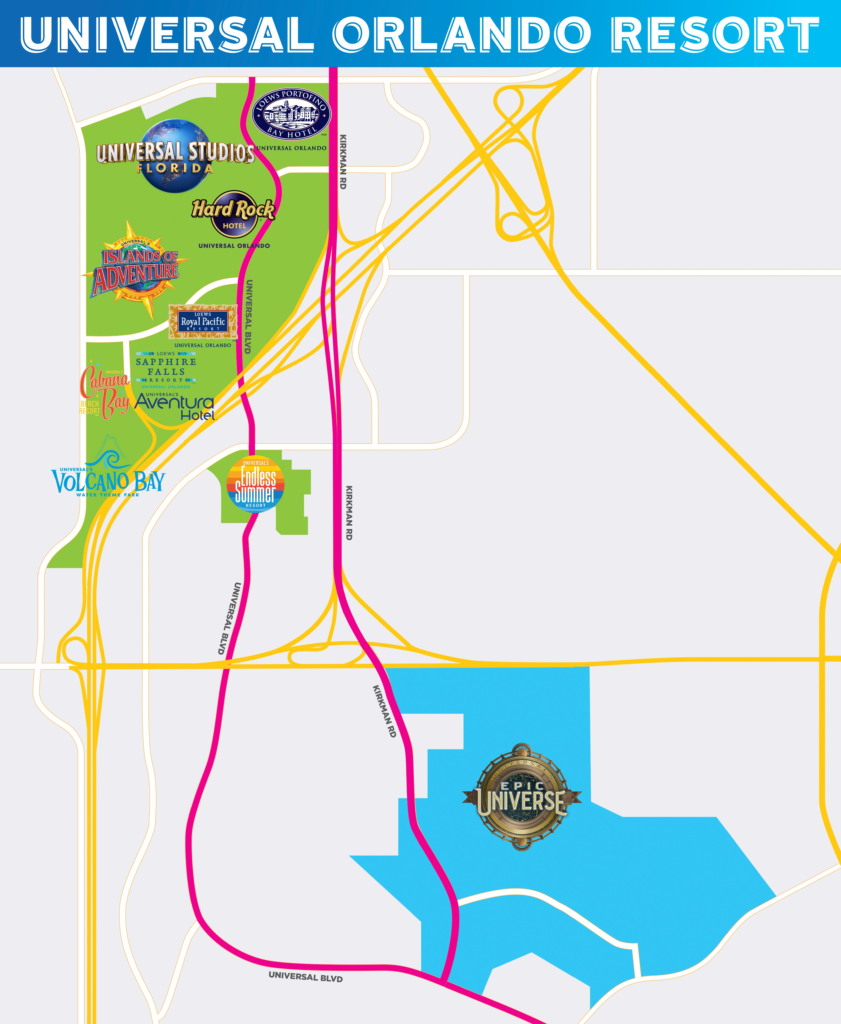 Epic Universe is set to open in 2024. It will be 15 minutes down the road from the current Universal Resort, which will now be called the north campus. Epic Universe will begin the south campus of the resort, with 750 acres to work on the park and possible hotels or shopping. The park's layout will be the popular wheel/hub and spoke design, popularized by rival theme park Disney. This is where there is a central hub with themed lands surrounding it. Epic Universe will have four lands, each isolated from everything else. Think of Diagon Alley in Universal Studios, but now throughout the park. I'm very curious to see how that turns out.
For the lands themselves, only Super Nintendo Land has been confirmed to be part of Epic Universe. A similar land is set to open in Universal Japan later this year, then in Hollywood in 2021-2022. Rides in Japan will include a Mario Kart ride, a Yoshi attraction, and a Donkey Kong roller coaster. It's very likely the Orlando park will include some or all of these rides. Heavily rumored for another land is a third part of the Wizarding World, this time focusing on the Fantastic Beasts franchise. It's suspected to include a ride involving the Ministry of Magic. Other rumored lands include Classic Universal Monsters, like Frankenstein and Dracula, and How to Train Your Dragon, the hit animated trilogy from DreamWorks Animation. I hope these rumors are true, as it will be a treat for long time Universal fans and put their rights to DreamWorks Animation to great use.
I'm thrilled for Super Nintendo Land as many of my friends and my young nieces love the characters. I expect more attractions to be suitable for younger guests in this land. The Wizarding World won't surprise me, but there is still speculation on which part of the beloved world will be represented here. Maybe IAAPA this year will have some more to share on this thrilling park. What are you most excited for in Epic Universe? Let us know in a comment below.